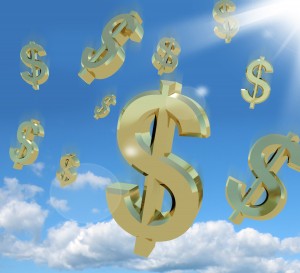 Philadelphia Personal Injury Lawyers Get Paid Last
What is a Contingency Fee and How Does it Benefit Me?
A "contingency fee" means that the lawyer only gets paid if the client gets paid.  It also means that the attorney does not charge the client for his costs should he not prevail. Thus, the attorney has something to lose and is motivated to fight to secure every last penny.
The contingent fee gives plaintiffs in injury and wrongful death cases access to the quality of counsel they need to fight big corporations and insurance companies without taking on financial risk or expenses. Unless you have some real money, you could not afford litigation if you had to pay your attorney up front on an hourly basis. It is just too expensive and time-consuming.
Our Philadelphia Lawyers Don't Get Paid Until You Get Paid
We do not accept hourly payment for services in personal injury cases. Our personal injury clients are not charged an hourly or set fee for services. Instead, all of our personal injury clients are accepted on a contingency fee retainer. We charge 33 and 1/3% of the settlement amount on cases that are settled before filing a lawsuit and 40% of any money recovered for the client after a lawsuit is filed. If you lose your case, our law firm receives no fee, and you do not have to pay any court costs or other expenses incurred in your case. We do not negotiate our fees.