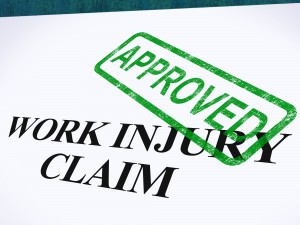 Get the Guide You Need for Workplace Injuries in Greater Philadelphia
A Workplace Injury Attorney Who Is Committed to Fighting for You in Philadelphia
Work-related injuries are far too common. When you've been injured on the job, you need a Philadelphia workers' compensation lawyer on your side. Slip and fall accidents tend to be a direct result of employer negligence, whether it's a lack of safety procedures or faulty equipment. Some injuries, like carpal tunnel syndrome, are not the employer's fault. When you've been injured at work, it's likely that you're worried about no longer being about to provide for yourself or your family. Workers' compensation lawyer Joe Mitchell is dedicated to helping you build a strong case and walk away with the best possible outcome.
You're Entitled to Workers' Compensation After a Job-Related Injury
When you're injured on the job, it doesn't matter if the injury was a direct result of your employer's negligence, you're still entitled to workers' compensation benefits. These benefits are paid to employees who maintain their employment through a periodic basis (weekly, bi-weekly, or monthly). These benefits are set up to compensate for your lost income and medical expenses after a work-related injury. Unfortunately, workers' compensation doesn't cover pain and suffering or punitive damages. When you collect workers' compensation benefits, you're giving up the right to sue your employer over your injury even if they were at fault.
You Need an Attorney to Protect You
If you're an independent contractor or a casual employee, you're not entitled to workers' compensation benefits. It's also important for you to know that your employer may attempt to reduce or suspend your benefits, or demand that you undergo a physical exam at any time. When you're dealing with workers' compensation claims, you need a competent attorney on your side to ensure your employer doesn't try to take your benefits away in the future.
Get the Guidance You Need Now
Call attorney Joe Mitchell now at (267) 627-4JOE (267-627-4563) to get the reliable guidance and rock-solid representation you need at a rate you can afford. He'll get you started with a FREE workers' compensation consultation to ensure you're on the right road to recovery.