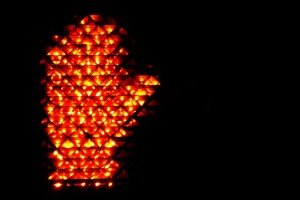 Get the Help of a Pedestrian Accident Lawyer
A Compassionate and Trustworthy Pedestrian Accident Attorney in the Greater Philadelphia Area
When a car strikes a pedestrian, the outcome is often catastrophic. The risk of a fatality in a pedestrian accident is astronomically high. The most common injuries include brain injuries, severe skull or head trauma, spinal cord damage, internal organ damage, internal bleeding, and much more. Even if emergency trauma treatment is available immediately after the accident, most victims do not survive the injuries.
Attorney Joe Mitchell Will Fight for You or Your Loved One
In most cases, when a victim is involved in an accident and is injured due to another person's negligence, they have the right to recover their losses. The responsible party will have to cover the medical bills outlined in their personal injury claim. When someone loses their life in a pedestrian accident, they are not able to file a lawsuit. Fortunately, Pennsylvania state law provides alternate methods of holding to ensure the negligent party is still held responsible after a fatal accident. Attorney Joe Mitchell has a complete grasp and understanding of these laws. He is committed to helping the surviving relatives recover damages after a fatal car accident.
Children, Spouse, Or Parents Are Entitled to Compensation
When a loved one dies suddenly after an accident, the surviving family members are left with the financial burden to add to their tremendous grief. Pennsylvania's wrongful death statute is designed to allow family members to file a legal claim against the responsible party so the family can collect compensation for financial and emotional losses. This is limited to the deceased person's spouse, children, and parents.
Funeral Costs
Surviving relatives are able to recover the medical expenses acquired prior to death, funeral costs, burial costs, estate costs, and any other financial losses related to their loved one's death. In 2010, Pennsylvania courts decided surviving relatives could be awarded compensation for emotional and psychological losses associated with a wrongful death case. Since the emotional effects of losing a parent, child, or spouse is hard to put a value on, the courts paved the way for potentially substantial wrongful death awards to surviving family members.
Get the Help of a Personal Injury Attorney
Attorney Joe Mitchell will help you prove the other party's negligence resulted in the death of your loved one. He understands how difficult this time is for you and your family, and will fight tooth and nail to ensure you obtain the compensation you deserve for medical expenses and pain and suffering. If your loved one was in a pedestrian accident, give attorney Joe Mitchell a call now at (267) 627-4JOE (267-627-4563). You can begin your FREE consultation and determine what the next best step is for your case.